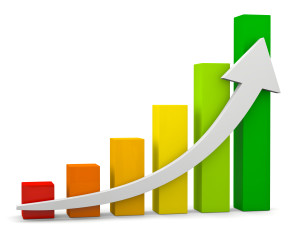 To continue along with our theme of how you can compete effectively and power your small business, today we will look at small business marketing. Basically this means marketing on a budget. To be clear marketing is not advertising where you are paying for placement. Marketing is using various techniques to spread your brand messaging, and to leverage your options.
LinkedIn: If you are not a member of LinkedIn yet, stop what you are doing and sign up right now. This is even more important now that Microsoft has acquired the company. LinkedIn is the world's largest professional networking site. Basic membership is free. The first step is to create a profile for yourself. On a separate article we will do a deep dive into optimizing your profile, but for now put your professional history into your profile. Next step is making connections to people you know. The more connections you make, the bigger your network becomes. LinkedIn is good about letting you pull your contact data to match up with existing members which makes the job a lot easier. Once this is done, start to network to your contact's networks. You will be amazed at how quickly you can develop a network of a thousand people. Once that is done, start to join LinkedIn Groups that apply to your business needs, and be active. Post comments, engage other members, offer advice. That gets you noticed. Finally, LinkedIn allows you to create a company page for free as well. You get a wide range of ability to create some very nice landing pages for your business. Post frequent updates, which will appear in the news stream for LinkedIn users.
Facebook: Another free and easy way to build a small business community and engagement. Like LinkedIn, you first sign up for free for a personal profile. You can put as much or as little information as you wish on that page. Once you have your personal page set up, you are allowed to create a Brand Page. An important note, you cannot select the actual url of the brand page unless you have 25 followers. So here is our quick, cheap, and easy hack to get around that. Once you set up your brand page, take note of the url, then go to Fiverr and hire someone on the site to send you 100 Facebook followers to your brand url. Once this is done, log in to your brand page, and click on 'change url' where you will be able to select the facebook.com/url. Cost is $5 and generally takes one day. Once you have your brand page set up, you will need to get your friends and customers to 'like' the page. Upload a good header, and make frequent posts. And always engage with anyone who makes comments.
Twitter: The final free way to market your business is Twitter. A lot of business owners fail to leverage the platform effectively. Sign up for your business page and like the other platforms, post content and pictures frequently. The easy way to get followers is to follow other people who will follow you back. Spend your time searching for potential customers or business partners. Frequent updates specific to your business are key to building engagement. A great marketing trick on Twitter is that you can send direct messages to anyone who follows you. So special offers, appointments, or other communication are only a click away.
Three free ways for powering your small business to greater success. We will be providing case studies for each platform in the future. If we can help you setting up or running your social media accounts, give us a ring or send an email. We are here to help.