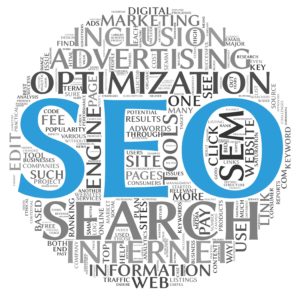 Here is a fact: As a small business owner, you are competing against much larger companies. These larger companies have greater resources than you do. In regards to search engine optimization (SEO) they likely have full-time staff members managing the process, in many cases they have more seo staff than you actually employ for your business. We know first hand what happens with some of the larger corporations in the world of seo. We're going to level the playing field right now, and give you advice on how to power your small business seo to compete with the big boys.
So one company we know about has an seo staff so large that they actually employ a CDO (Chief Digital Officer). They are a multi-billion dollar corporation, but live in a small business foodstream. Hundreds of backroom employees banging out seo tactics everyday in a relentless rhythm to capture the top spots on the search engines. Let's face it, if you are not on the first page of Google, you aren't going to make any money online. In fact, the top three organic spots on Google get 80%+ of the clicks.
Most small business owners do one of two things; hire an seo, or do nothing. Hiring an seo is a good idea, unless you choose the wrong seo and then your site suffers. What is the wrong seo? Well, let's start with being the cheapest. We have never, never, never, seen the cheapest seo being the right choice. NEVER. Effective seo costs around $100 per hour for low competition keywords, and goes way up from there for high competition keywords. If you choose some vendor at $300 per month, do you really think you will hit pay-dirt?? We would recommend that you just not even waste the $4,000 per year on a bad seo and rather use the budget on PPC adwords, or other forms of advertising where you can measure your ROI.
It should be clear then, that unless you have a minimum of $3,000 per month to spend, you shouldn't waste your time or money on outsourcing seo. But fret not, there is some good news for you. Self-service seo is a growing trend for small business owners. Back to the 'level the playing field' comment. Do you really think you can ever effectively compete with a staff of 100 employees with your small business? Well, today you can. It turns out that there are a number of automated services that can replicate the exact techniques that are being used by your larger competitors.
The main areas of focus in this regard are social media, content generation, and link building. For obvious reasons, we are not going to post specific recommendations here as these are tools we use frequently. For social media you will want a piece of software that allows you to create and schedule posts to your social media accounts. So in an hour's time you can knock out a months worth of posts to Facebook, Instagram, Pinterest, Twitter, etc. For content generation, you will need a tool that scrapes specific content and then re-writes it into new content. The best of those services costs a one-time cost of about $200. The final piece of the puzzle for powering your small business seo is a link building service. There are a few in the market. Again, the best one is a one-off cost.
When you put all three together, it becomes a powerful seo engine that drives your site higher in the search engine index.
There are several little details we have left out in using the services and strategies for what to do and how often because everyone has different situations. But, we are here to help. Every single one of our clients have made it to page one for a keyword. We know what we are doing and our results speak louder than anything else. Drop us a line if you would like to talk more.